Environment´s information
From Ausejo is very tempting going to the city of Soria, as well as to the Celt Iberian-Romanesque site of Numancia in Garray, where also its Romanesque Hermitage from The Martyrs can be seen. Following the CN-111 to the North is advisable seeing the strong house of San Gregorio and the traditionalist architectonic of Cubo de la Sierra. After, you can see the region of Valley among the mountain chains of Carcaña and Cebollera with the river Razón as central axle. Or if the traveller prefers seeing the ethnographic museum of Saint Andrés, next to Almarza, and from there, going to the East up to the holly tree of Garagüeta. Stoned houses with shields can also be seen in Almajano and in Narros. As well as going up through the Port of Oncala to know the High Lands of Soria, region where you also can get to it by Magaña, where you have to contemplate its castle, and Fuentes Magaña in where there is a huge dinosaur sculpture risen, it is said it is the biggest one of the world.
Ausejo de La Sierra
It is close to the mountain chain of San Miguel, 19 km from Soria. In the field you can find aromatic herbs such as camomile, mallow and thyme. As well as you can see partridges, quail, rabbits, hares, pigeons and thrush. In its parish or Assumption the medium point arch façade is kept. Main festivals are on the 20th of January and on the 15th of August. Blessing of the fields on 20th of May. Cereal village (wheat and barley) and sunflower and flax are also grown, with sheep and cattle.
Tours
Numancia, the most important archaeological site in the province of Soria, close to biggest holly-tree of Europe. Soria capital, Icnitas Routes, The Black Lake, Canyon river Lobos, etc.
Activities
Hiking, mycological tourism, ciclying tourism.
WHERE TO GO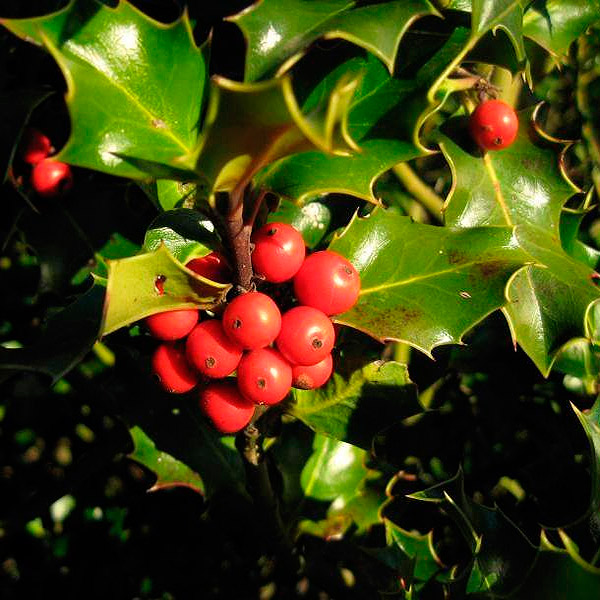 Acebal de Garagueta
Uno de los mayores acebales puros de España entre Torrearévalo y Arévalo de la Sierra, localidad esta última con su Casa del Acebo. Zona ZEPA y LIC, así como Reserva Natural. El último tramo es por c...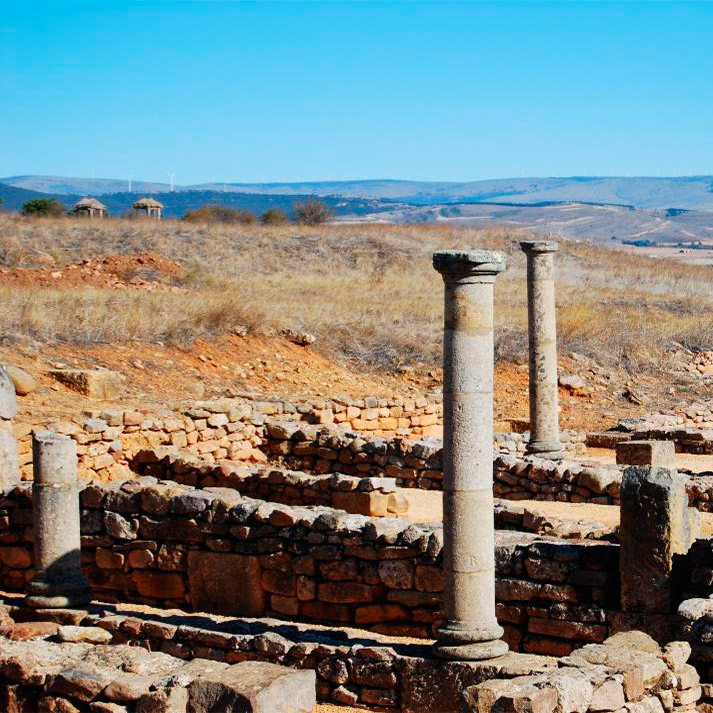 Numancia
Numancia resistió al imperio Romano en diversas guerras celtibérico-romanas hasta ser quemada por Cornelio Escipión en el 133 a.C. Se han reconstruido dos casas y hay un itinerario para recorrer las c...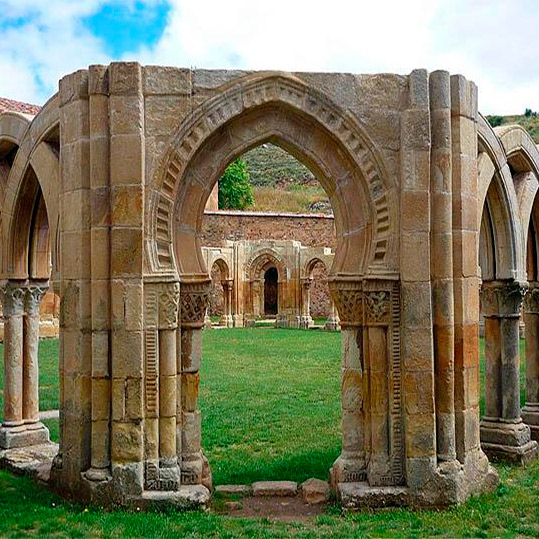 San Juan de Duero
El claustro está al aire libre, sin techo. Perteneció a un monasterio sanjuanista-hospitalario cuya iglesia está al lado en la que destacan dos templetes de sabor oriental. Los entrecruzados arcos so...
UPCOMING EVENTS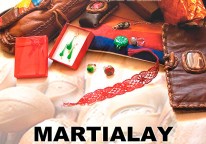 Artesanía y Bolillos
En Martialay, 1 de junio
A partir de las 10:30 comienza la muestra artesanal y encuentro de encajeras, seguida por una parrillada. A las 13:15, desfile y muestra de cómo vestir el traje tradicional. La rifa y la caldereta pop...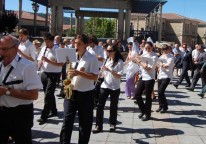 San Quirico y Santa Julita
En Covaleda, del 15 al 16 de junio
Los Santos de San Quirico y Santa Julita son los patrones de Covaleda. Antiguamente se celebraban 3 días de fiesta en su honor que con el paso del tiempo son dos, 15 y 16 de junio.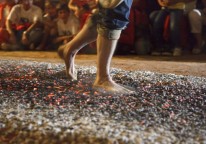 Paso del Fuego y Móndidas
En San Pedro Manrique, del 23 al 24 de junio
En la noche de San Juan (23-24 junio) los sampedranos pisan descalzos las brasas encendidas sin quemarse. Durante el 24 de junio las protagonistas son tres mozas con sus cestaños y vestimenta blanca ...